Developing online stores helps businesses improve, find new customers, automate sales and increase profits.
An online store is a complete solution for online shopping and one of the best ways to set up the sales process.
WHY DOES A BUSINESS NEED AN ONLINE STORE?
An online store significantly expanding the boundaries of business and improving service. Increasing the order processing, payment of the goods and delivery speed. All of these processes are automated, so managers don't have to spend a lot of time doing it themselves manually.
Online store advantages for business:
each client's application is processed
no calls are missed
payment and delivery is fast not creating discomfort for the customer
ONLINE STORE AS MAIN BUSINESS
It's not a priority to own an offline store before opening online sales. Today, the presence of such a store is rather an exception.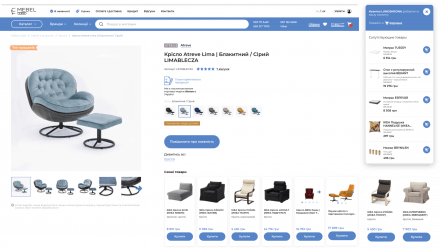 WHAT'S IN THE ONLINE STORE?
In order for an online store to work smoothly and fulfill its purpose, it must have some basic tools.
What is included here? First of all, we implement integrations:
with 1C or other warehouse accounting program to establish pricing, price synchronization, warehouse management and accounting of goods that are available
with CRM systems including Bitrix, amoCRM and any others with open APIs. These are necessary for communication with the client and keeping records of orders
integrating IP-telephony permitting to work fully with the customer calls and messages. In particular, view customer information, record calls, send messages, monitor the work of managers, receive a report on customer activity, combine mobile and landline phones, automatically redirect customers to their managers
with delivery services like Nova Poshta, Ukrposhta, Meest Express, JustIn for automatic registration of delivery, receipt of TTN and tracking of order status
with payment systems — Liqpay, Portmone, Privat24, Easypay, Fondy, Stripe and many others with open API. Permitting payment for goods online, sending information about the acceptance of funds and changes in the status of the order and view the payments made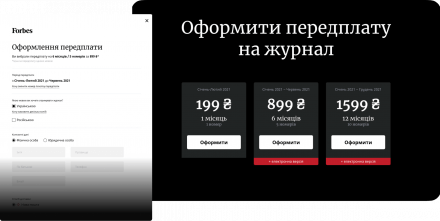 These systems form a full-fledged online store, where it is easy for customers to place orders, and managers — to process them.
PRICE AGGREGATORS & USER- FRIENDLY INTERFACE
New online stores are challenged to compete with giants. Price aggregators are helping to find and expand the audience of an unpopular store and increase sales. How? Price aggregators allow the user to compare the new store offers with the already known ones. When a potential customer sees that it is more profitable to buy a product in your online store then it's more likely to happen. Everything depends on the design and online store accessibility. Here you can trust us with confidence.
INTRODUCING DIFFERENT TYPES OF E-COMMERCE
B2B is business to business collaboration helping to demonstrate high level activity on both domestic and global market
B2C is trade between companies and consumers
C2C are sales of goods between consumers
m-commerce stands for mobile commerce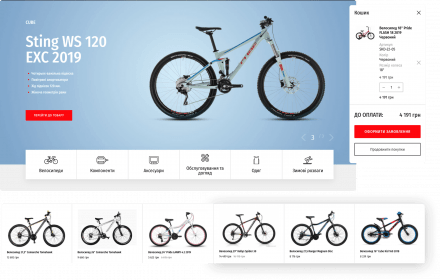 ONLINE STORES FOR BUSINESS
Велозона or Mebelvdom got a brand new audience and actively developed sales not only locally after launching complete operational online stores.